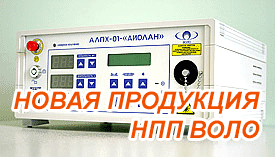 LASER MEDICAL
TECHNOLOGIES

Authorized Manufacturer of Medical Laser Equipment:

Surgical Lasers TM DIOLAN;
Low-Intensity Therapy (LILT) Lasers TM LATON and TM VITAZOR;
Fiber-Optics Instruments & Nozzles for Laser Surgery and LILT.

OPTOELECTRONIC
SYSTEMS

Design and Manufacturing:

Projection Optical Systems for Information Read-out and Non-standard Objectives;
Complex Illuminating Systems;
Collimating, Coupling & Focusing Objectives for Laser Beam Control.

INDUSTRIAL LASER
TECHNOLOGIES

Technological & Industrial Lasers:

Laser Diode Modules
Fiber Optics for High-Power Irradiation Delivery;
Optical & Mechanical Components, Radiators of Industrial Lasers;
Solid State Lasers with Diode & Lamp Pumping;
Automatized Laser Systems for Material Processing.